In this post, we will talk about monetizing your limo business in all aspects. That's right! Here you are going to get some financial management information to run your business better and more efficiently. We are not business people or even have any corporate experience. But we understand money and the importance of keeping your business profitable for many more years to come.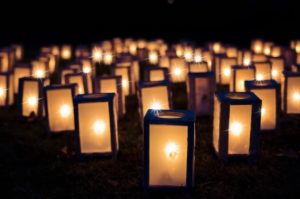 So what we will talk about in this second post for today (for the first one, go here) is taking advantage of existing holidays and common activities that people tend to do in these happy months. Unless you have been living under a rock for the last 30 years, you probably know that we are getting closer and closer to the Christmas holidays and the New Year. People during these days are on "spending mode." My goodness if my brain ever sat down to realize that we are theoretically living in a financially unstable market. I wont get into politics and boring finance conversations, but we can all understand that people like spending money during this holiday season. It is perhaps the most commercialized holiday on the calendar. I know you are probably scratching your head wondering: how exactly do I monetize this and get people to rent limousines? Well, it's actually pretty easy. All you need to do is put a Christmas theme to it. For example, here are some titles for limo services: "Christmas lights tours, decoration shopping, visit your family package etc."
If you are creative enough, I'm sure you will come up with some stupid name and service to theoretically offer your clients. You see, the human brain works in such a way that needs to package data and information given to it (to be able to process.) In other words, you need to make it easy for people to understand and connect two theoretically different occasions together. Telling people that you offer luxury transportation services during the holidays as well, will only give them the impression that you are a hard working limo owner. But telling them that they absolutely need to take their family out and tour the city with its decorations, will have them throwing their money at you. You have to be honest with yourself: you are in this business to make money and we all are. So try and monetize these holidays the best way you can. Why do you think prom season is so good for the limo industry? Because people have connected prom with limousine transportation (thank you Hollywood.) You need to know how to play with people's brains and emotions. If you do that, you are really getting the keys to their wallets.
Don't pray that prom season is profitable enough to drag you through the whole year. Be smart about your business and understand that there is plenty of money to be made in any time of the year (even slow November season) if you make a beautiful attractive package for your customers. Unfortunately, there aren't any specific things you can offer nor will anyone baby you to help you make money. You need to be smart and creative and never stop innovating for ways to build your company's wealth and success.
I am not Warren Buffet or a successful business person to give you high caliber advice, but I hope this article has helped you in some way. Maybe it sparked an idea in your head. I'm happy if this helped you out even 1%. Thank you all for staying close to my postings and I appreciate all your support. Come back tomorrow for more.