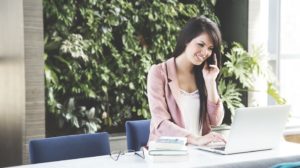 Christmas holidays are approaching, and no matter where you live in the world, there is some kind of holiday approaching. If it's not for the Christmas holiday specifically, it is for the New Year that will be arriving soon. Last 11 months you and your employees in your limo business have been working hard (especially during high season) to make the most out of all work conducted, trying to maximize profits and customer care. Although you pay your employees at the end of every week, there is always a little extra something you feel that you should be giving them. It isn't necessarily in the form of money. Simply the gratitude feeling I believe is something all employers have the need to satisfy.
Think about our industry: You are always dealing with customers in real life. So in other words, your employees are not dealing with people over the phone or the Internet. That means that they always need to put on that smiley face and that happy mood, in order to make the passengers feel welcome and comfortable. In essence what this means is, that even if Tom the limo driver has a bad hair day or is in a bad mood, he needs to take the tourists to the airport or luxury resort in a fun and happy way. 
Now, as an employer you are obviously feel to do anything you like. So you are free to feel obligated to just pay them their salary and see them the next day. Studies however have proven that when someone is happy at his work and loves going to his 9-5 job, there is a lot more productivity acquired. If productivity would only be based on hard labor work, then the Chinese people would have surpassed all economies by a great margin (and they have in a way.) Bottom line is that you are dealing with fellow human beings that are living for the same things you are. They too have families, and even though I am not suggesting you give them special benefits and make them lazy, showing your appreciation is something that you should see as an investment. Hiring someone and maintaining an employee, is something like marriage. You get the wrong people and you will have a very bad time. On the same note, the same way you need to keep your marriage alive, you need to keep your employees alive. Remember what we just said: they will be dealing with your customers face to face. If you give them a reason to not be polite and happy in front of their passengers, your ratings as a limo company will drop dearly. So I need you all to think about this in the long term.
Having said this: make sure that by you treating them good, they don't get lazy and/or try to take advantage of you. I never suggested that, that danger doesn't exist and it would be foolish of me to not acknowledge it (or mention it.) However, if you get the right people next to you and you treat them well, they will too. I don't want you to think of gratitude or good treatment as a collection of coins and dollars. I'm not only talking about compensation and bonuses. For example, many limousine companies now use online apps to make bookings for customers. If you can be using extra tools and helping methods (to make their life easier) then do that. Again: it's an investment that will pay off in the future greatly.
And let's say that you are that arrogant limo owner and don't care that much for your employees: in order for your business to stay profitable, you need to have happy customers. Unless you plan to service all of them yourself, make sure your employees are happy with your business relationship. Treat your limousine and luxury transportation company as a family.
I appreciate you all reading our material posted here daily. I know many times there will be objections and disagreements. In this article I believe I struck some kind of nerve, so I am waiting for all your comments.